Hey, I'm Erika Moreira
a creative copywriter.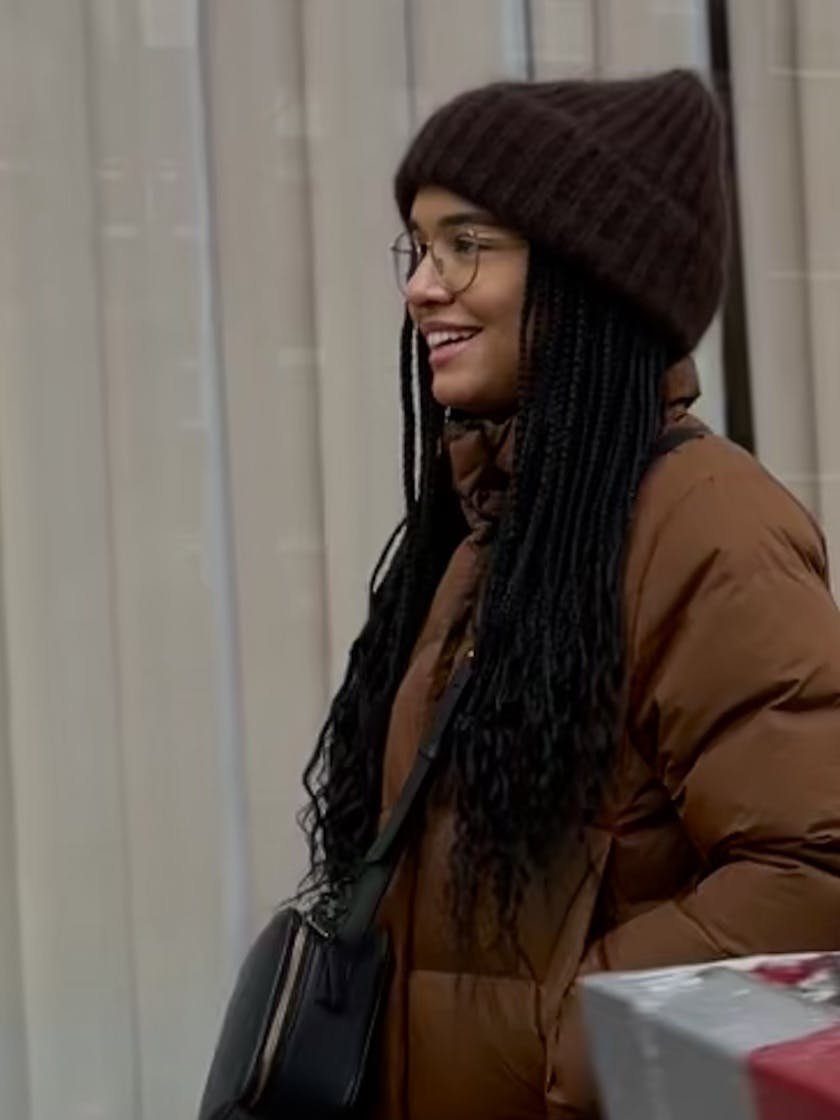 I am daughter of Vania and granddaughter of Ribamar and Francisca.
I am from Brasília, a very small city in such a big country.
I have a degree in Veterinary and an unfinished master's degree.
I decided to change my career, so now I make ads.
I have lived in Brasília (duh), São Paulo, and most recently, Amsterdam.
I like things like writing, reading, listening, flowers, sun, cats, oxford commas, and sitting in comfy chairs.
I also write sentences that don't start with 'I'.
I think that's it, for now.
Awards & Recognition
2020

—

Next Creative Leader 2020




The One Club For Criativity

Latin America Winner

—

2021

Nike

Dance Awakening




Cannes Lions

Silver

Entertainment

2021

Nike

Dance Awakening




Cannes Lions

Shortlist

Health and Wellness

2021

Nike

Dance Awakening




Cannes Lions

Shortlist

Media

2021

Nike

Dance Awakening




Cannes Lions

Shortlist

Entertainment for Sports

2021

Nike

Andressa Alves' Doll




Cannes Lions

Shortlist

Design

2021

Casa Vivi...

Blue Light Movement




D&AD

Yellow Pencil

Animation

2021

Nike

Air Max Clouds




D&AD

Graphite Pencil

E-Commerce

2021

Nike

Air Max Clouds




D&AD

Shortlist | Digital

Use of Technology

2020

Nike

Andressa Alves' Doll




D&AD

Direct

Graphite Pencil

2020

Nike

Andressa Alves' Doll




One Show

Direct Marketing

Silver Pencil

2020

Nike

Andressa Alves' Doll




One Show

Direct Marketing

2 Merits

2019

Nike

To The Crazy Ones




Cannes Lions

Outdoor

Shortlist

2019

Nike

Andressa Alves' Doll




El Ojo de Iberoamerica

Design

Gold

2019

Nike

Andressa Alves' Doll




El Ojo de Iberoamerica

Film

Silver

2019

Nike

Andressa Alves' Doll




Clube de Criação

—

Black Star

2019

Nike

Andressa Alves' Doll




Clube de Criação

Promo & Activation

Gold

2019

Nike

Andressa Alves' Doll




Clube de Criação

Design

Gold

2019

Nike

The Doll I've Never Asked For




Clube de Criação

Film

Bronze

2019

Nike

Open Sky Exhibition




Clube de Criação

Outdoor

Bronze

2020

—

—




Awwwards Jury

—

—

2019

—

Brazil Creativity Program




Young Lions Brazil

—

Shortlist

2020

Nike

The Doll I've Never Asked For




Ciclope Festival

Directing

Silver

2020

Nike

The Doll I've Never Asked For




Ciclope Festival

Sound & Music

Bronze

2019

Nike

The Doll I've Never Asked For




The most viewed Nike video globally of the last 9 months.

—

—

2020

Nike

The Doll I've Never Asked For




Profissionais do Ano / Rede Globo

Sudeste Capitais

—